Welcome to the Homepage of HIplan.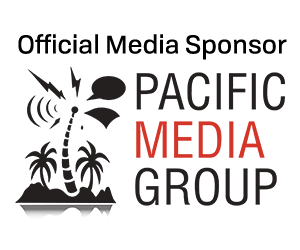 This business plan competition is co-hosted by the University of Hawaii at Hilo and NELHA, and is administered by the Hawaii Island Chamber of Commerce. The competition is open to any individual or group (for-profit or non-profit) whose business plan focuses on developing startup or expanding a business based on Hawaii Island.
The purpose of the Competition is to stimulate development of an entrepreneurial ecosystem on Hawaii Island. The competition encourages contestants to develop or refine their business plans towards developing viable new businesses on Hawaii Island.
A grand prize of $25,000 in seed money will be awarded to the winning plan, and a special category has been added this year for the best business plan cultivated by students at UH-Hilo and Hawaii Community College.
---
NEWS RELEASE: October 2, 2017
FIFTEEN ENTREPRENEURS TO PITCH THEIR BUSINESS PLANS OCT. 21
Fifteen Hawaii Island entrepreneurs will make a pitch for their business plans – in person, on October 21 – to judges in the HIplancompetition, in hopes of winning a prize of $25,000 in seed money. The 15 semi-finalists' plans were selected from 39 plans submitted in writing earlier this month.
Big Island Tiny Homes proposes to build small, affordable houses with concrete. Ahualoa Farms proposes to revive a coffee industry on the Hamakua Coast. Ai Pono Mushrooms LLC proposes to grow gourmet mushrooms for local restaurants and consumers. The Alaka'i Academy proposes to build a new facility for its child-development center. Bokoa Farms proposes to process invasive waiawi (strawberry guava) wood into chips for smoking meat.
Renewable Ocean Energy, Inc. proposes to commercialize a hydroelectric generator that operates on shorelines. Cocoa Outlet & The Chocolate Guy Hawaii proposes to build a warehouse and processing center for locally-grown chocolate. Empi Empi Foods proposes to cultivate the legume gandule (pigeon pea) both for food and for soil enhancement. Sunshine Pediatric Clinic LLC proposes to expand access to pediatric medical services on Hawaii Island. The Hawaii Farmers Exchange proposes new approaches to marketing locally-grown coffee and tea. Kona Coco Farms proposes to host new fields of dwarf coconut palms and market their products.
The Water Machine proposes to market its countertop water purification system.Lava Zone Lifestyle LLC proposes to manufacture presses for making cannabis "rosin." Namaka Algae proposes to cultivate spirulina (blue-green algae) as a nutritional supplement. Spicy Ninja Sauce LLC proposes to market its locally-produced line of hot sauces and condiments.
The October 21 event is open to the public. It will be held in Hale Iako at the Natural Energy Laboratory of Hawaii Authority (NELHA), 73-987 Makako Bay Drive, Kailua-Kona. The judges will then select a smaller number of entrepreneurs as competition finalists, who will tweak their plans further and make another presentation, as well as a two-minute "elevator pitch," at the final event – also open to the public – on November 4 at NELHA.
The winner will receive $25,000, which has been donated to HIplan by a hui consisting of the Ulupono Initiative, Hawaii Technology Development Corporation, Hawaii Strategic Development Corporation, NELHA, Big Island Toyota, Reef Capital Ventures, and Pacific Trial Attorneys. This year's HIplan competition is co-hosted by the University of Hawaii at Hilo and NELHA, administered by Hawaii Island Chamber of Commerce and is supported by the Hawaii Small Business Development Center Network.
"We couldn't do this project without our business partners who have supported HIplan from the start, and our judges who devote the time to evaluate and consider every plan submitted," said Kelly Moran, president of Hilo Brokers and co-chair of HIplan. Aquaculture entrepreneur and HIplan co-chair Jim Wyban added: "We're very encouraged by all these innovative ideas."
A Special Message from the 2016 Winners: